... to keep in shape.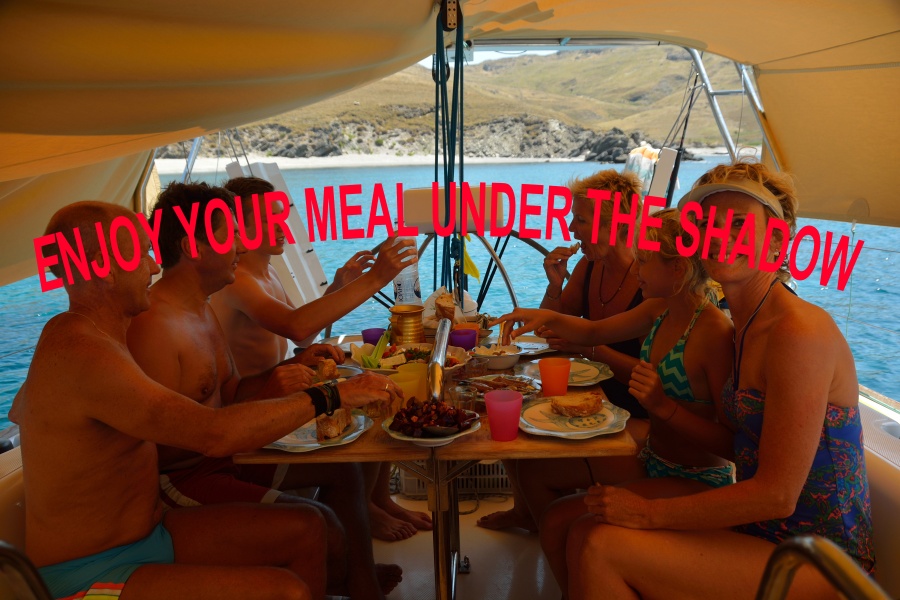 Have you heard that  Lucullus, the famous Roman general gourmand, made a\r\n specialty farm in Mytilene to trap and enjoy the famous seafood of the \r\nisland? Thank God he left some to survive...
Try the local wines and ouzo and combine them with the small "meze" dishes.
Fresh fish caught in the morning, grilled, fried, raw or cooked in countless ways.
You will not find elsewhere the variety in dishes and tastes that you will find in Lesvos.
Even if you are a vegetarian, do not worry,  Lesvos countryside will \r\nsupply you with delicious ingredients for meals that will remain \r\nunforgettable.
Also, there is no need to search for the tavern \"where the locals go\". Believe it or not, you will not find the \"touristic Greek dishes\" in Lesvos.
You can also tick the
\"MEALS INCLUDED\"
choice when booking your trip in our
BOOKING PAGE
and let us offer you the best choices either on land (dinners) or on board (breakfast, lunch and dinners when on deserted anchorages). 
Ιn the meals we will prepare you will not find \"packaged\" foods.
All the ingredients are pure, provided from the local market.
Hot kneaded bread at breakfast.
Honey, butter, cheese, marmaladeand sweets, famous products of Lesvos.
The point is not only to taste but, if you want, to learn some of the local recipes of the famous Mediterranean kitchen straight from the sources...
Please visit
Matt Barrett\'s ...\"Lesbian Food Porno\"
Really seductive...
Special Itineraries
Pick a special itinerary to see it in our booking page