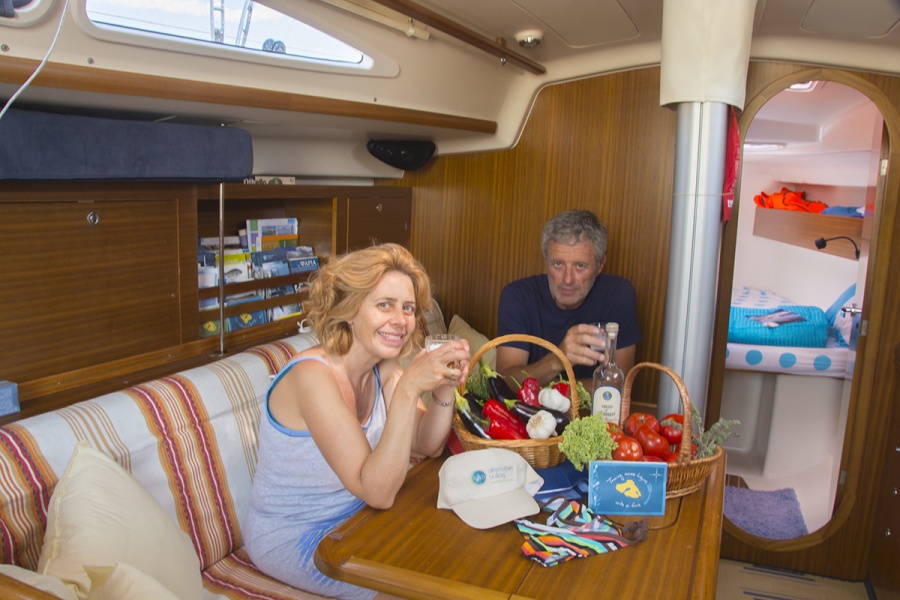 Why to hire a skipper or a hostess?
There are many reasons.
• It is
obligatory
if you do not have at least
2
persons with sailing licences on board.
• If you have been in the Aegean again then you surely know that many times you wished you could leave the boat and go for a short car ride without fearing that another boat or the wind shifts will drag your anchor. Let the skipper take care of it.
• Other times, you spend more than an hour struggling to find a free space to squeeze your boat in a crowded port. Let the skipper take care of it.
• Finally, you stepped ashore. It is nice to discover but looking for an open fuel station on Sunday is not something you want to experience. Let the skipper take care of it.
With our skipper on board:
You do not have to be at our base at 18:00 of the previous the disembarkation day so you can enjoy the last evening of your trip in a port or cove next to the disembarkation port.

We do not charge extra money for the dinghy.

The same goes for the gennaker. It is always on board.
Our skippers are not to give orders or to criticize your sailing competence.
Their role is to be the tool you will need to make your trip safer and easier.
If you want, they will accompany you in shopping, taverns, excursions etc.
Our Hostess is also a deck hand and in some cases your guide on certain special itinerary activities.
*If you see the Skipper's box already ticked this means that the specific boat is always skippered. The amount written in the box is included in the basic price shown in the YACHT PRICE box.
Here you can
download
a
Charter Agreement
for a trip with our
Skipper on board
.

Attachment