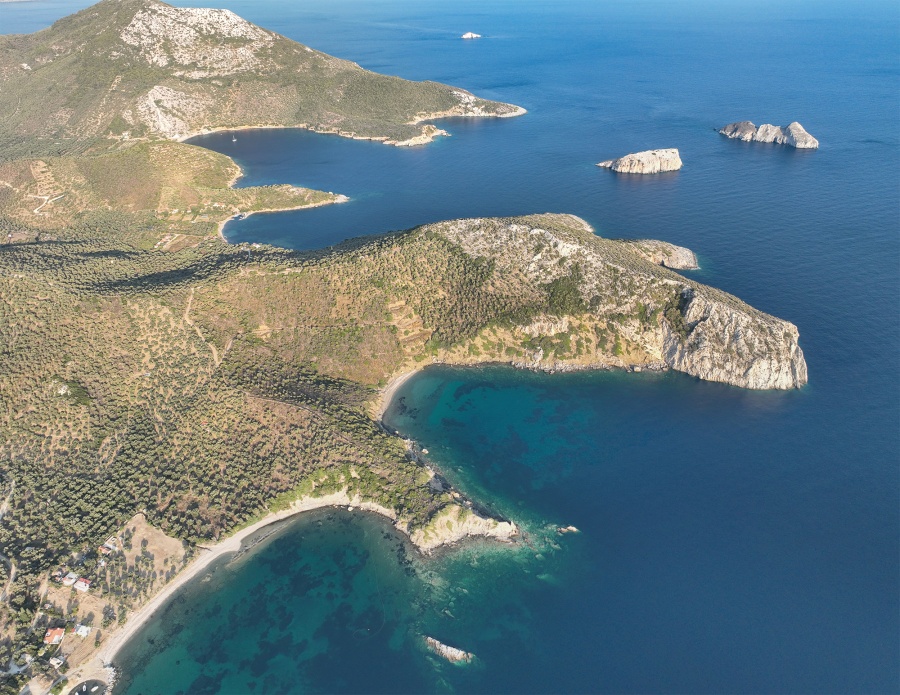 Well protected from the North winds coves, offer secure shelter for anchorage if the meltemi wind is blowing hard.
Crystal-clear waters. Sandy beaches. Picturesque landscapes.
There are many coves we can pick for swimming and rest but many opportunities for action as well.
Scuba diving offers a tour to old wrecks and colorful reefs.
Ideal for beginners, a paradise for experienced divers. 
Horse riding. An inland tour among green farms.
Bird-watching since the islets and the coast line are crowded with wild pigeons, sea hawks, martins and seagulls
Myrsinia offers:
Picturesque landscapes
Snorkeling
Scuba diving for beginners or advanced divers (not for the year 2014)
Bird watching
Fishing
Special Itineraries
Pick a special itinerary to see it in our booking page