Here is where I want to live and write (Albert Camus)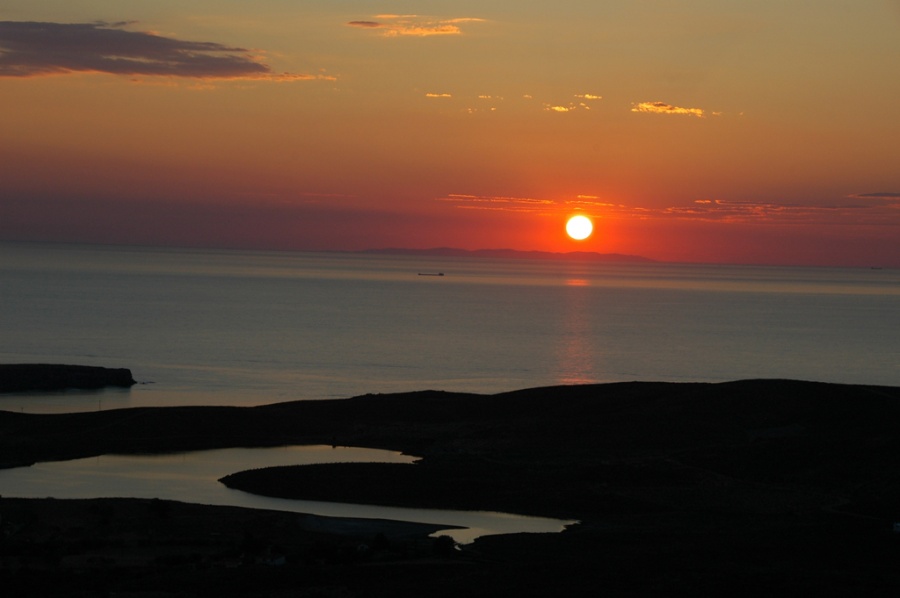 Sigri is worth visiting and will definitely reward your choice.
The small fishing village was waiting for years to be discovered.
Sigri owes largely universal recognition to the petrified forest located in the area. It is a unique monument of nature, which became part of the Global Network of UNESCO Geoparks.
On the tour the visitor meets the biggest fallen trunk with a length of more than 20 m and a number of large upright logs of up to 4 m, in the place that, millions of years ago, the Sekoϊas forest was covered by the lava of the volcano that exploded.
In addition to the Park, you will see many findings in the 
Museum of Natural History
, inside the village. At the edge of the village, you can see the fortress, while there is a large imposing lighthouse on the Isle of Nisiopi right accross the village. You can see  the chapel of Ag. George Basilica, as well as many fossil tree trunks, ranging from land and extends to the sea. Traditional cafes and taverns will guide you to taste authentic flavors of the island and the Aegean Sea.
Sigri offers:
Picturesque landscapes. Famous for its sunsets
Traditional kitchen
Scuba diving for beginners or advanced divers (not for year 2014)
The unique Petrified Forest and the Museum of Natural History
Snorkeling
Fishing
Special Itineraries
Pick a special itinerary to see it in our booking page