Is it ouzo or the dock is moving?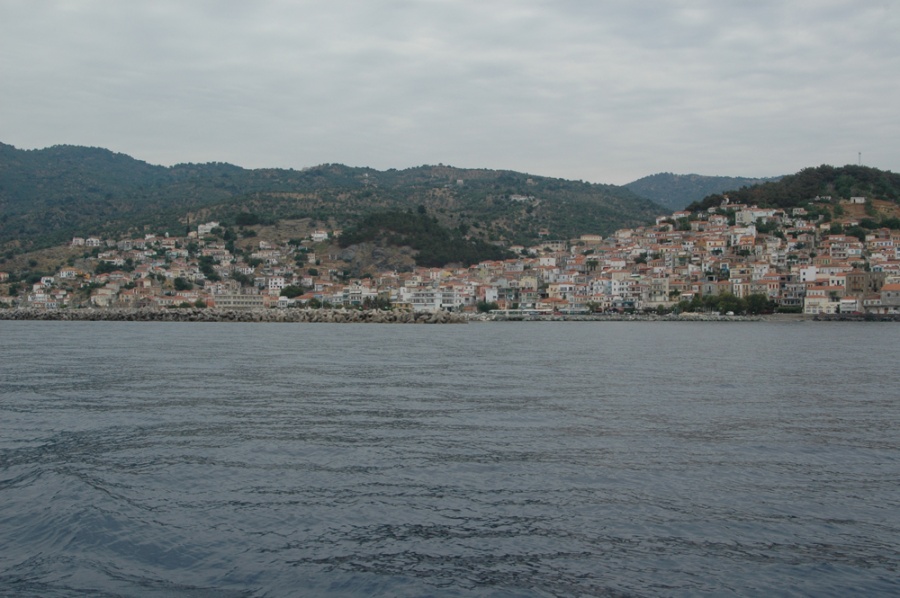 The home of ouzo. Here you will find many small distilleries and a Museum of ouzo, where you can discover the art of its production. There are also several mills and soap factories.
The art of building wooden vessels flourished in Plomari and its influence is still evident in the presence of traditional shipyards in the village.
There are many professions connected to the sea but also traditional songs and dances.
Even the votive offerings of the inhabitants to the churches testify the infinite connection between the people and the sea.
There is a minus in Plomari. Sometimes, the swell in its harbor is unbearable especially with easterly winds (northeast to southeast). In such cases we prefer to move to a nearby cove for the night.
  Plomari offers:
Night life
Traditional kitchen and lots of ouzo
Hiking in wonderful paths
Scuba diving for beginners or advanced divers
4X4 excursions to Mnt Olympos
Special Itineraries
Pick a special itinerary to see it in our booking page