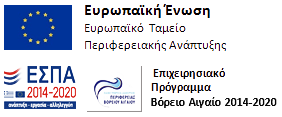 Sailing Cruises ...and more!
Charter a Sailing Yacht and cruise around Lesvos or towards all the Aegean islands (like Sporades, Lemnos, Chios, Oinousses, Psara, Dodecanese, Cyclades) and Turkey.
Our vessel
"SELANA" Salona 42' and
Our skippers offer you
a real sailing experience and
the key to unforgettable holidays.

Also, if you want to enrich your vacations even more, we and
Our Associates
can give you the opportunity
to combine your sailing trip with
your favored hobbies, sports and interests like scuba diving, cycling, hiking, bird-watching, fishing, hot springs and photography workshops ALL YEAR ROUND!!!
Sail the Aegean in 3 dimensions and have the time of your life!


Our location
s/y "SELANA"


Book Your Cruise
Please choose boat, duration and starting date to check yacht's availability and the starting price of your trip.

Yacht
Are you?
Duration
Starting Date
Do you need?
Do not exceed
According to your choices
*included in starting price
*included in starting price
*VAT included
Embarkation: Evening of

06/12/2023

. Disembarkation: Morning of the

10/12/2023


OR "Αs described" in case of special itinerary
Τry our Special Interactive Itineraries for Lesvos isl. and North Aegean
Search For
Combine SAILING with other ACTIVITIES and your HOBBIES