Let Eleonora fascinate you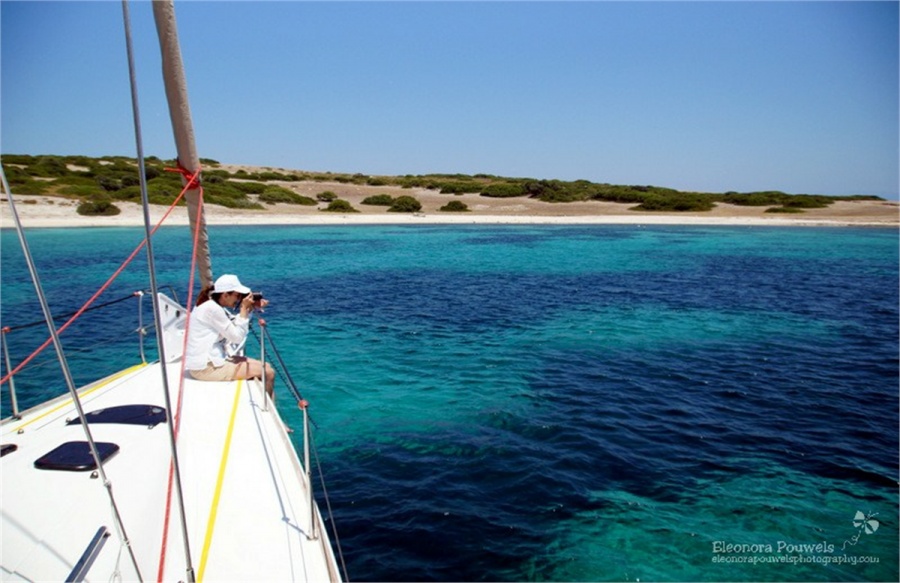 There is always something more than your camera's automatic settings. A different point of view which can create a piece of art out of a simple scene.
How do you freeze that dolphin jumping out of the water?
How can you catch the movement of boat in a picture?
Try out some creative ways to improve your holiday pictures.
Eleonora Pouwels
has something to tell you:
"Shutter speed, framing, aperture, polarizer, ISO settings, manual, composition, noise, ND filter, wide angle, motion blur, white balance, image stabilization…..
These are just some words that might seem overwhelming to you when enrolling in a photography course. The idea of sitting in a classroom can be discouraging to some people.
Would you like to know accessible and effective ways to take better photographs?
As well as taking first steps of moving away from your camera's automatic setting?
Would you like to take better pictures with your mobile?
Then come along with me while sailing along the coast of Lesvos.
Outside, sailing on the blue Aegean sea!Back to basics, back to nature, back to creativity, back to pure photography!"In English or Dutch

Personalized workshops for custom experiences are also available.