Book only one or more cabins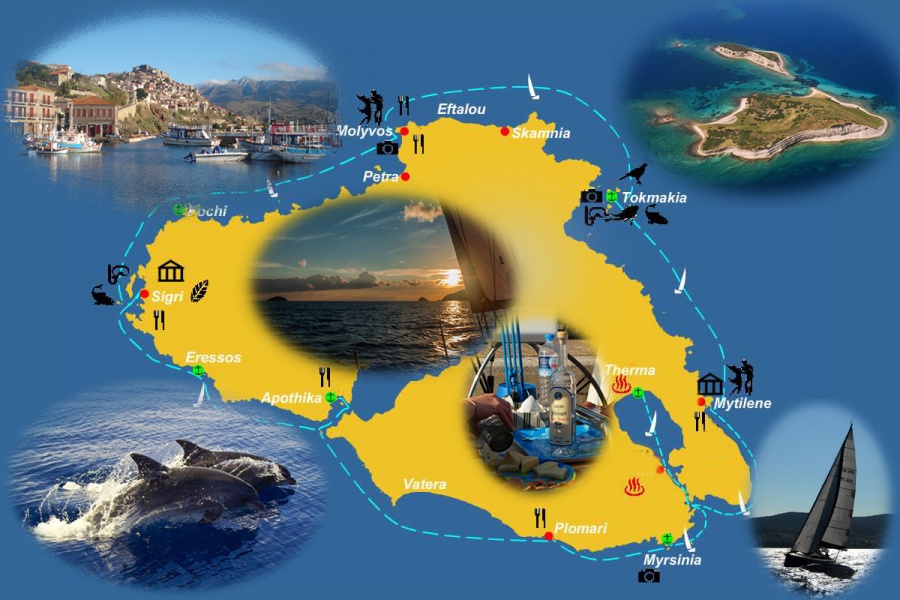 Most of you have enjoyed our Daily or Half Day sailing trips.
Some others though lived the whole dream in all its dimensions in our longer trips around Lesvos island or sailing towards the nearby islands of Chios, Psara, Oinousses.
Now, in our new SHARING itineraries, you can do it too by booking only one or more double-bed cabins and sharing the cost of the whole boat with other people. (Maximum number of persons 6&2 kids).
Our SHARING TRIPS last 6 days  (Saturday evening - Friday evening) and
are implemented if at least 4 persons (two cabins) are participating. The cost per couple/cabin is always 1/3 of the Total cost.
Meals -as described in the MEALS INCLUDED CHOICE- are included in price. We shall discuss about your food preferences, dislikes, allergies in order to offer you the best of the Aegean tastes.
Instead of sailing back to port in the evening, as in our Daily Trips, you will enjoy the sunset and a night full of stars in peaceful anchorages.
You will enjoy the first swim of the day in the light of the sunrise.
You will discover the whole coastline of the islands, visit small picturesque fishing ports, hidden sandy beaches, small islets.
You will sail, snorkel, fish, explore, relax.
By spending some days on a sailing trip you will visit the most interesting places without the extra expenses of Hotels, car rental and transportations.
You can always spend some days in a Hotel before or after our sailing trip.
Special Itineraries
Pick a special itinerary to see it in our booking page