and the Petrified Forest park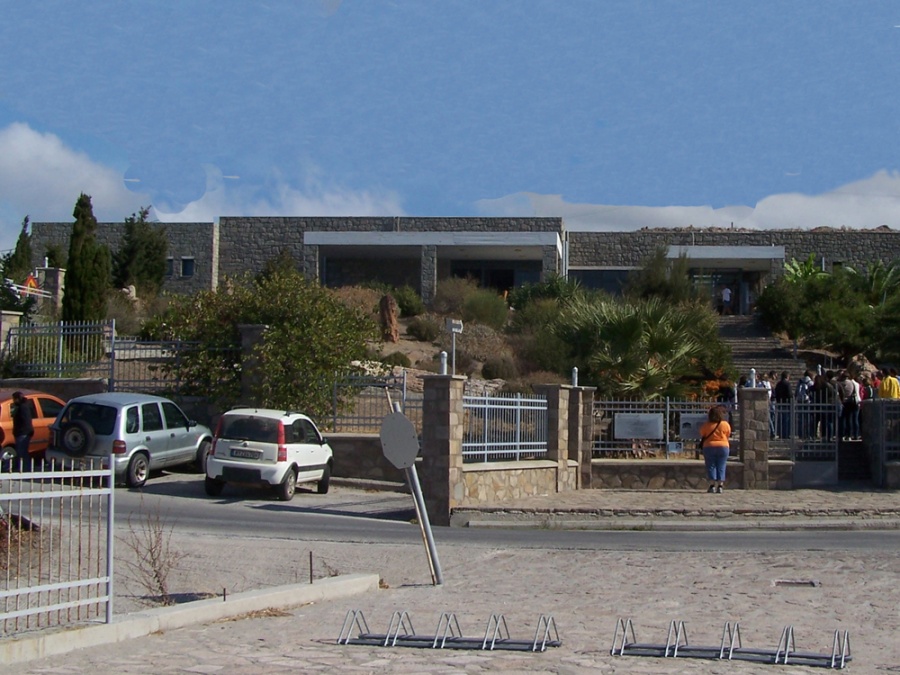 We consider the Museum as a separate unit for the educational trips shaped in cooperation with the Museum in Lesvos and the nearby islands.

Simple visits to the Museum and the Petrified Forest park whenever we visit Sigri can be arranged.

A Window on the geological history of the Aegean of the last 20 million years.
The
Museum''s
objective is the study, research, promotion, presentation, conservation and any sort of appropriate use of the petrified forest of Lesvos.
The Petrified Forest has been declared a protected natural monument of particular environmental, geological and paleontological value.
From the main gate, the visitor can select from three museum areas visiting choices. One can either take a walk through the herb garden with plants and shrubs characteristic examples of Greek flora, visit the smell outdoor amphitheater (which hosts cultural events) surrounded by today's living representatives of plants found fossilized in the region of the Petrified Forest.
A third path connects the museum with the neighboring fossil bearing site excavated by the Museum. There one has the opportunity to view standing trunks with impressive root systems petrified in situ twenty million years ago. The main path leads directly to the central museum building a simple, sparing structure. This one floor stone structure is built of the gray lava which abounds in the region. Covering an area of 1597 square meters the Museum includes a permanent exhibition area, temporary exhibition hall, library, laboratory area, storage rooms, audio-visual multi purpose room, snack bar, museum shop, as well as general and special accommodation facilities for visiting researchers. These areas are all located around a central patio.
The main entry serves as an extension of the two internal patios and at the same time separates the building function wise.
One side of the building houses the Museum's permanent exhibition (Petrified Forest Room and Aegean Room), the other includes a conference room, an audio-visual center, a tastefully designed snack bar with a magnificent view of the Aegean sea, Museum administration offices, a temporary exhibition hall, library, as well as fossil preservation and research laboratory.
Sections of glass roof and windows around the internal patios allow for ample natural lighting. In the main patio impressive petrified trunks side by side with their present day counterparts wonderfully depict the flora of the Aegean 20 million years ago.